Baltimore career fair for Area Companies to be Hosted at CCBC Dundalk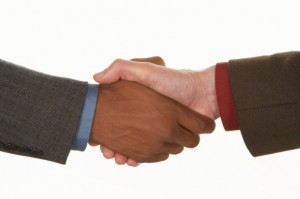 A Baltimore career fair is a great way to get your resume in the hands of hiring companies.  As weather improves, more events that connect job seekers with employers are sure to emerge.
One such event will take place on March 8th, 2013 at the Community College of Baltimore County's Dundalk campus.
The event, which is hosted by the school in conjunction with the Baltimore County Chamber of Commerce as well as the Office of Workforce Development, is free and open to the public. It will have representatives from a variety of industries present.
Some of the companies scheduled to be present include:
Advance Auto Parts
The Baltimore County Police Department
Johns Hopkins University
The Maryland Air National Guard
SoBran Inc.
Stella Maris Inc
Greater Baltimore Medical Center
The event will be held in the library lobby, which is the in the Dundalk campus's K-Building and runs from 10 am until 2 pm.
Like with any other Baltimore career fair, applicants are to bring plenty of resumes to hand out and must dress professionally.
In addition to looking the part and being prepared, it can be a help to bring supplies such as pens and a notepad for any note taking that you might want to do.
On top of that, take some time to make an impression on any companies with which you interact. This can include simple things like smiling, saying thank you, and making sure to show enthusiasm when talking about job prospects.
With all of the opportunity present at a Baltimore career fair like this, it helps to do everything possible to make a strong first impression as well as a memorable lasting impression.
More Information About this Baltimore Career Fair
If you have any questions or would like any information, you can call (443) 840-4060 and a representative will be able to help you.