Baltimore Summer Events
Baltimore Summer Events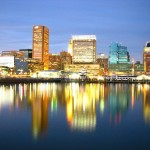 Spring has sprung here in Maryland, but summer will be here sooner than you can say, "Look! A robin!"
In Baltimore, the season brings with it a full calendar. From music festivals to marathons, there will be no lack of things to do in and around the city during the next few months.
Check out the special Baltimore summer events listed below!
JUNE
Bromo Seltzer Arts Tower Centennial Celebration

: June 2, 5:30 – 9 p.m., 21 S. Eutaw Street, Baltimore, MD 21201
The Bromo Seltzer Arts Tower is a famous Baltimore landmark that has been transformed into studio spaces for visual and literary artists. This year, the tower will observe its 100th birthday with a centennial celebration featuring art displays, live music, refreshments, and guided tours. Admission is free. For more information, visit the Bromo Seltzer Arts Tower website.
Capital Jazz Fest

: June 3-5, Meriweather Post Pavilion, Columbia, MD
Join music lovers for a three-day, multi-stage outdoor jazz festival. Enjoy live entertainment on two stages, arts and crafts, food, workshops and late-night after-parties. Ticket prices vary. Visit the Capital Jazz Fest website for pricing and additional information.
Starscape Festival

: June 4, noon to June 5, 6 a.m., Fort Armistead Park, Baltimore, MD
The thirteenth annual Starscape Festival will feature five stages of live music and visual performances all night long. Visit the vendor village, dance, grab a drink at one of the many bars on site, browse the art tent or get creative at the graffiti wall. Tickets are on sale and range from $69.50 to $169.50. You must be over the age of 16 to attend.
2011 Eco Ride: Bike for a Greener Maryland and Eco Fair

: June 5, 8 a.m. – 3 p.m., Kayam Farm at Pearlstone Conference and Retreat Center, Reisterstown, MD
Join fellow cyclists for EcoRide 2011, a fundraising ride through the winding Maryland countryside. Riders can choose from 6, 18, 30, 50 and 62-mile routes.  Following the ride, participants are invited to the EcoFair, a family-friendly event including food, games, a moon-bounce, a green marketplace and a "tike-ride" for children. All proceeds will benefit Kayam Farm, a non-profit farm promoting Jewish agricultural education. For registration information, visit their website or call 410-429-4033.
ZOOMA Annapolis Half-Marathon and 10K

: June 5, 7 a.m. – noon, Navy-Marine Corps Memorial Stadium, Annapolis, MD
Run a course through historic Annapolis and over the Severn River. Then celebrate with other racers at a free After-Party Expo in Navy Stadium, featuring live music, wine, massages, demos and shopping. Proceeds will be donated to local charity organizations. For registration costs and race information, visit Zooma Annapolis online.
·

St. Nicholas Greek Folk Festival

: June 9-12, St. Nicholas Greek Orthodox Church, 520 S. Ponca Street, Baltimore, MD
This festival will showcase the Greek community with dancing, costumes, traditional dishes, and tours of the St. Nicholas Greek Orthodox Church. Times are Thursday 3 – 11 p.m., Friday and Saturday, 11 a.m. – 11 p.m., and Sunday, noon – 11 p.m.  This event is free. Visit the Greek Folk Festival's website to learn more.
Honfest

:

June 10-12, Hampden, Baltimore, MD
Honfest is a local tradition, an annual celebration of all things Baltimore. The festival covers four city blocks on 36th Street in Hampden and features a "Best Hon" contest, live music, local art displays, food and beverages, and more. This event is free, but parking costs $5.
Baltimore Pride Festival

: June 17-19, Mount Vernon and Druid Hill Park, Baltimore, MD
Baltimore Pride is a three-day celebration of the lesbian, gay, bisexual and transgender community.  Festivities kick off Friday night at 7 p.m. with Twilight on the Terrace at Gertrude's Restaurant. Saturday, enjoy a high heel race, parade and block party beginning at 3:30 p.m., along Charles and Eager streets. At 11 a.m. on Sunday, Druid Hill Park will host the Pride Festival. For details, visit Baltimore Pride online.
LatinoFest

: June 25, noon – 10 p.m., and June 26, noon – 9 p.m. , Patterson Park, Baltimore, MD
Experience a lively weekend celebrating Hispanic arts and culture. The festivities will feature musical performances, dances, food and more. Admission costs $5 for adults. Children under 12 are free. Proceeds will benefit Education Based Latino Outreach. Visit http://www.latinofest.org/ or call 410-563-3160.
Baltimore Women's 5K

: June 26, 8 a.m. – 10 a.m., Rash Field, Federal Hill, Baltimore, MD
The Baltimore Women's Classic 5K is the second oldest all-women's 5K in the Unites States. The event raises money to benefit women recovering from gynecological cancers. Registration costs $30 for the all-women 5K and $10-15 for Co-Ed Kids Fun Run. For a schedule, parking and registration information, visit them online.
JULY
African American Festival

: July 2, noon – 10 p.m., and July 3, noon – 9 p.m., M&T Bank Stadium, Baltimore, MD
The Baltimore African American Festival is an annual festival celebrating African-American ancestry. It is a family-friendly event highlighting celebrity entertainment on three stages, 150 vendors, contests and educational exhibits. Admission is free.
Picnic at the Top

: July 4, 7 p.m. to 10 p.m., Top of the World Observation Level, 401 E. Pratt Street, Baltimore, MD
Celebrate Independence Day with music, food and a great view of the fireworks. Tickets cost $75 per person. For information, call 410-837-VIEW or visit www.viewbaltimore.org.
Ports America 4th of July Celebration: July 4, 9:30 p.m., Baltimore Inner Harbor
Take part in Baltimore's biggest 4th of July celebration! Enjoy live entertainment at the Amphitheater and a spectacular fireworks display. This event is sponsored by Ports America Chesapeake and the Baltimore Office of Promotion and the Arts. Call 1-877-BALTIMORE or visit them online.
Artscape

: July 15-16, noon – 10 p.m., July 17, noon – 8 p.m., Boulton Hill Neighborhood, Mount Royal Avenue and Cathedral Street
This year is the 30th anniversary of Baltimore Artscape. This free arts festival, celebrating the visual and performing arts, features over 150 artists, fashion designers and craftspeople; exhibits; live concerts on outdoor stages; a schedule of performing arts; film; family events; competitions and demonstrations; and an international menu of food. For more information, call 410-752-8632 or pay them a visit online.
AUGUST
International Festival

: August 6 and 7, noon – 9 p.m. , Baltimore Polytechnic and Western High School
This festival is a celebration of Baltimore's cultural diversity. It will feature music, dancing and a variety of ethnic foods. Admission is free. Call 410-396-3141 for more information.
Baltimore Fashion Week

: August 18-21, "The Tent," Harbor East, Baltimore, MD
Baltimore Fashion Week is an event showcasing independent designers such as Ann Boland, Ariana Kaiser, Reanna Jacobs, Johnathan Alexander Pope, and more. Tickets prices vary and can be purchased online. You may also contact them at 443-708-7886.
Baltimore Summer Antiques Show

: August 25-28, Baltimore Convention Center
The Baltimore Summer Antiques Show, the largest indoor antique show in the country, is returning for its 31st year. Over 500 exhibitors will display fine art, furniture, Asian art, American and European silver, jewelry, porcelain, glass, textiles, American folk art and more. Enjoy a free public lecture series, and a 70-dealer Antiquarian Book Fair featuring rare books and first editions. Admission is $12.00.
Maryland State Fair

: August 28-September 7, Maryland State Fairgrounds, Timonium
Slated as the "11 Best Days of Summer," the Maryland State Fair is a celebration of the end of summer. Visitors enjoy livestock demonstrations,pony rides, carnival rides, bull riding and barrel racing, jousting demonstrations, thoroughbred racing and live entertainment. This year's featured artists are Selena Gomez, and Blake Shelton with Chris Young. Admission is $8 for adults and $6 for seniors. Kids 6-11 are just $3 and those under 6 are free
Other Events You Don't Want to Miss!
Baltimore Grand Prix

: Labor Day Weekend , Baltimore Inner Harbor
The IZOD IndyCar Series and the American Le Mans Series are coming to the streets of Baltimore September 2-4. This three-day weekend event will feature world-class motorsports competitions and the high-speed thrills of IndyCar racing in Baltimore. Enjoy live entertainment, exhibits and activities for the whole family! For tickets, visit www.BaltimoreGrandPrix.com.
Baltimore in the Civil War

: Daily
Multiple locations
2011 marks the 150th anniversary of the start of the Civil War. Learn about the role Baltimore and the state of Maryland played in the conflict by visiting Civil War exhibits and attractions throughout the state of Maryland.
Whew! Are you tired yet? There's a lot more going on this summer than what was mentioned here. Be sure to keep your eyes and ears open for the latest happenings around Baltimore in the coming months!