Advances in Transportation Technology in the MD/DC/VA Area to Help Accommodate Growth
As ridership increases and populations grow, advances in transportation technology are helping to accommodate the growth and make travel easier for residents in the MD/DC/VA area.
Some of these changes are being put into place already, while others are still several years out. No matter the stage, the idea behind each change is that commuters, tourists, and other people who rely on public transportation will have an easier time getting to where they need to go.
So what are some of these advances in transportation technology that you can expect to see in the near future?
The Baltimore Red Line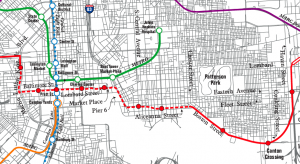 The proposed Red Line is a 14.1 mile long rail line that would run from east to west and connect Woodlawn to Johns Hopkins Bayview Campus. This project has been in development since June 2011, and is expected to be fully operational in 2021.
While the focus of the project is to create easier access to urban centers of the city to suburban residents and vice versa, this project's take on green technology is also noteworthy.
Along various parts of the light rail system, there are live plants between and around the tracks. Putting these plants in place rather than traditional beds of stone will cool streets and filter storm water before it runs off into the harbor. If testing along the light rail is a success, officials hope to make it part of the Red Line when it goes into the construction phase in a few years.
Hybrid Diesel Transit Buses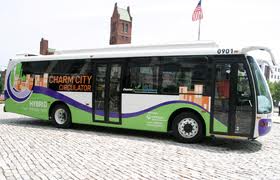 The O'Malley administration is aiming to take advantage of innovative transportation technologies by putting 500 new diesel electric powered buses in operation by 2014 as the existing models are retired from service over time.
This push for more green transportation is already well underway, as there are already close to 300 of the buses, comprising roughly 40 percent of the MTA's entire fleet, in operation around Baltimore.
In addition to a traditional internal combustion engine, these buses use an electric propulsion system that helps reduce the emission of greenhouse gas as well as petroleum use. With ridership set to increase over the next few years, it's easy to see how these advances in transportation technology will help protect the local environment.
DC Streetcar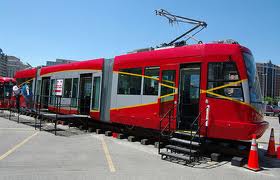 This network of public transportation will, upon completion in 2014, cover 37 miles of the capital and will be the first of its kind since a similar system was dismantled in 1962.
The overall goal behind DC Streetcar is to complement existing public transportation options and further improve the basic benefits of public transportation in general. Namely, the District's Department of Transportation hopes to promote the use of public transportation and alleviate problems like traffic congestion, parking demand, and environmental damage.
This is especially good news for people who live outside of the district, but visit often, as they will have another option for traveling the streets of the city.
Fare Collection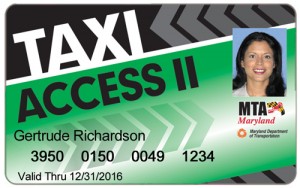 In the face of these expanded options for public transportation, it makes sense that riders would want convenient ways to pay for their commutes.
It's reasonable to assume these new advances in transportation technology will accommodate options like SmarTrip and CharmCard, which allow riders to pay for their transportation in a quick and convenient way.
Thanks to emerging technology and systems designed to make travel convenient for all, transportation providers outside of government agencies can accommodate their customers as well.
This is being done through emerging automated fare collection systems technology like MJM Innovations' EZTransport, which provides solutions for credit and debit cards, as well as magnetic swipe cards and cashless payment systems.
This technology allows companies that provide transportation to not only make payments more convenient and secure, but follow trends in ridership as well to further improve and streamline service.
These advances in transportation technology will help make transportation in the MD/DC/VA area much more efficient, while green technology and expanded options move people forward.